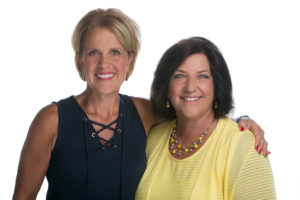 Accounting Plus has changed a lot since we first opened our doors in 1992. While accounting will always be at the core of what we do, we have expanded our offerings a great deal over the years. Today, we offer business advising, investment advisory, and, thanks to our sister company, Insurance Plus, our team can now provide insurance services.
We recently founded Insurance Plus in response to our clients' needs. Our clients wanted an expert team to guide them through purchasing both business and personal insurance. We knew we could offer these specialized services, but Accounting Plus didn't seem like the right place to do so. Instead, we created Insurance Plus.
Launching Insurance Plus as a sister company allows us to offer a wide range of insurance services. Insurance Plus currently provides commercial, home, auto, and life insurance. One of the agency's most in-demand services is "pay as you go" workers' compensation, which many Accounting Plus clients were in search of.
Another reason we founded Insurance Plus, as a sister company, is to give it room to grow in the insurance space, and the new agency has already taken the insurance industry by storm. Last month, it merged with Mulligan Insurance and joined the Valley Insurance Agency Alliance.
Mulligan Insurance owner, Lance Hall, is now the Insurance Plus Director of Operations, and he brings more than 20 years of industry experience to the agency. With Lance's insurance expertise and the business team at Accounting Plus, Insurance Plus clients get a unique perspective that can't be found at other agencies. Insurance Plus is also based in the same location as our Accounting Plus office, which makes working with both teams easy and convenient.
We are excited about the future of Insurance Plus and what it will do for our clients. To learn more about the Insurance Plus launch, check out its website. And if you have any questions about Accounting Plus or Insurance Plus, don't hesitate to reach out.