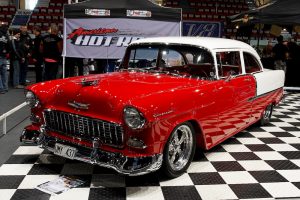 Your classic, collectible, or vintage ride is much more than a vehicle — it's a labor of love, a passion, and a hobby rolled into one. When you're cruising the open road or at a car rally, get the peace of mind of knowing it's properly protected.
We're known for insuring homes and autos, but we're great at collector car insurance, too! In fact, if it's at a collector car show, there's a good chance we can insure it!
Pre-war vintage and antiques
Resto mods and customs
Hot rods, street rods and rat rods
Muscle and sports cars
Clones, replicas, and turn-key kits
Modern classics and limited/ special-edition vehicles
Daily driver classic cars
Fire trucks, tractors and decommissioned military vehicles
Your classic deserves our protection. Insure it all with us. Check out our website to learn more!